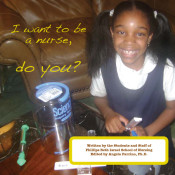 Written by: The Phillips Beth Israel School of Nursing
Edited by: Angela Parrino, Ph.D.
Produced: by GP's Honey Tomes
Nursing is a profession of great opportunity-the chance to help individuals, the local community, and the world. This book is designed for the enjoyment and education of children- the next generation of caregivers. Reading this book, they will learn that nursing requires not only a caring heart, but also technical skills and intellectual abilities.This book was written in recognition of the Hillman Foundation and its annual funding of scholarships for academically gifted students at Phillips Beth Israel School of Nursing.