Educational Events
Dr. Parrino is a versatile presenter catering to the needs of the pre-school through adult learner. She will work with you to design a session that actively engages your students and addresses their varied learning styles. Events range in length and accommodate small or large groups. Included thus far have been daycares, elementary schools, and middle school populations.  We are always interested in new venues, and our programs can be easily adapted for Zoos, Aquariums, Museums, and more!
View Upcoming Events
---
School Readings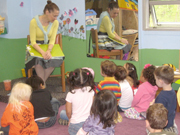 Honey Tomes has presented the Wellness Series books at many elementary schools. The general program includes reading a book from the Wellness Series, discussing the specific theme, and a involving the children in a character related activity.
Birthday Parties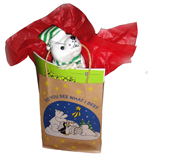 Honey Tomes also does book themed birthday parties! What's included:
Bee Mascot for entertainment
Reading & follow up activities
Gift bags & books for each child
Homemade cookies!
Be Well Sessions *NYC ONLY* 
Author Angela Parrino, Ph.D, a 30 year resident of City Island  offers one hour monthly sessions highlighting the content of her children's wellness series. Activities for each session will reflect children's varied learning styles.
Price per child is $20, and included is a book, a matching plush or toy, and homemade cookies based on the main character of the story. Be Well Sessions will be held at the City Island Community Center. Sign up today using the form to the right!