Instructional Resources
We are committed to helping individuals acculturate as well as providing institutions that retrain and recertify foreign-born healthcare professionals the custom designed programs they need. Dr. Parrino is an experienced educator, with medical training as well as a Ph.D. in language acquisition. She offers custom designed curricula, as well as individual and group ESL tutoring.
Contact us today with inquiries on any of these services.
---
For Foreign-Born Healthcare Professionals
For any US immigrant, becoming acculturated is a long journey. As part of that process, adults need to become employed and productive members of the society for their own and their new country's well-being.
In the case of the professionally trained newcomer, who is seeking employment in the field in which s/he has achieved a particular social status, personal satisfaction and self-confidence may be difficult to do without assistance.
Thanks, Angela! You were just the person we needed!
-Janet Mackin RN, EdD
Former Dean, Phillips Beth Israel School of Nursing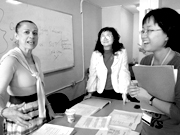 Based on the derived goals and objectives, a curriculum will be created and a timetable of classes scheduled to ensure the successful recertification of prospective US healthcare professionals for whom you are seeking services.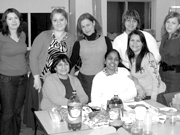 Morning, afternoon and evening classes that interface with the workplace and social demands of your particular group of learners are available. The focus of the training is to integrate the review of medical systems with English language mastery.
---
English as a Second Language Classes – *NYC ONLY*
Do you or an employee need to improve your English speaking skills? Is your accent getting in the way of your getting a better job?
Angela Parrino, Ph.D., a former tenured Associate Professor of CUNY –Hunter College, will offer weekly ESL classes to help you sound better for you, your future job and social life. Dr. Parrino has a Ph.D. in Applied Linguistics/Language Acquisition and has taught ESL students and trained teachers of ESL students for 30+ years.  Download ESL Flyer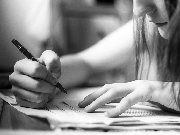 PLACE: Varies
PRICE: Varies, available for individuals or small groups
INCLUDES: initial assessment & materials